Power your site with
Red Foot Magento hosting.
A perfect match for Magento.
Large and small eCommerce sites run their best on Red Foot Business Hosting or Virtual Private Servers (VPS). Both offer the performance and speed that eCommerce sites rely on for doing business, not to mention the reliable 99.9% uptime guarantee.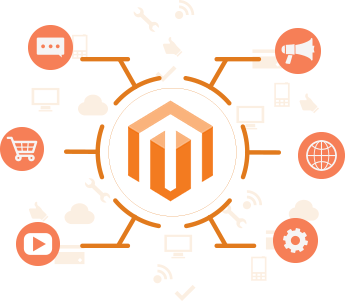 Why should I go with Red Foot Magento Hosting?
Easy installation and migration
Use our one-click Installatron tool to be set up in minutes.
Performance, speed and uptime
Cutting-edge powerful servers backed by multiple redundant connections in secure data centers all over the world mean your site has a 99.9% uptime guarantee.
The customer care agents around the world offer tech support and troubleshooting info in local languages every hour of the day.
Whether you're looking for a starter web-hosting plan or the scalability of a powerful private server, you'll find it here.
Which hosting product suits you?
Web designers and developers who need flexible, affordable hosting for basic sites
eCommerce, high-traffic or resource-heavy sites
eCommerce, high-traffic or resouce-heavy sites, with root access for server optimization









What makes Magento so mighty?
The first choice for eCommerce.
There's a reason so many eCommerce websites use Magento. It's because it's been purpose-built to suit the unique needs and meet the unending demands of commercial websites. If you're like most people, you want an easy way to manage your products, services, time and money — and a platform that helps, not hinders you.
It's all about uptime.
With so much on the line, the best hosting solution is one that doesn't let you down. Red Foot Hosting guarantees 99.9% uptime to over 10 million sites on the web. That means your site is available to your customers, like, all the time.
Security is standard.
We protect our hosting solutions with the best security on the market and do the same for your data with our trusted SSL certificates. That little green lock on your website shows every visitor that you care that their data is safe.
Scalability is key.
Having a flexible hosting solution in a fast-paced ecosystem like eCommerce is absolutely essential. You don't want to hear about database limits when you're trying to fill orders. We offer hosting that lets you ramp up your capabilities when needed and conserve when not.
Speed is king.
Poor load times hurt any website, but they can be a killer for eCommerce sites. Magento hosting from Red Foot Hosting gives you the high processing power that makes a difference to you and your customers everyday.