Host your site with
Red Foot Drupal hosting.
Made for you
Drupal sites are powerful and easy to grow so their hosting platform needs to be able to keep up. Here at Red Foot Hosting, our hosting plans are designed to get the most from your Drupal site. We have the best plans for scalable, reliable hosting.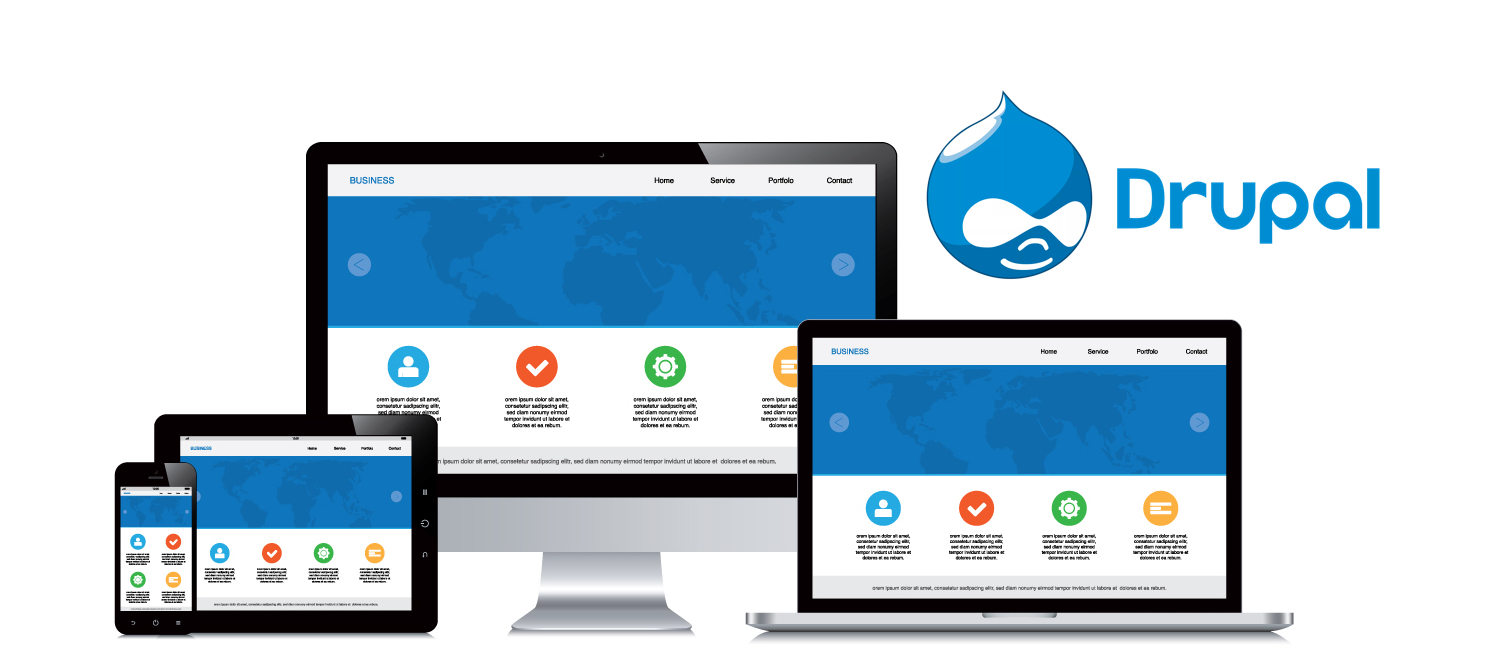 Why should I go with Red Foot Drupal Hosting?
Installation and migration are super easy. Move your site with the one-click Installatron tool. That's it.
Performance, speed and uptime
Cutting-edge powerful servers backed by multiple redundant connections in secure data centers all over the world mean your site has a 99.9% uptime guarantee.
The customer care agents around the world offer tech support and troubleshooting info in local languages every hour of the day.
Whether you're looking for a starter web-hosting plan or the scalability of a powerful private server, you'll find it here.
Which hosting product suits you?
Web designers and developers who need flexible, affordable hosting for basic sites
eCommerce, high-traffic or resource-heavy sites
eCommerce, high-traffic or resouce-heavy sites, with root access for server optimization









What's great about Drupal?
Drupal sites make a splash.
"Drupal" comes from the anglicized Dutch word druppel, meaning drop. But when you're the open source platform used by more global enterprises, governments, higher education institutions and NGOs in the world — that's not a drop in the bucket. That's a splash.
Drupal sites make money.
An open-source platform 17-years in the making, Drupal works best for big-thinking companies looking to build content across multiple platforms. It's the content management system (CMS) used by Pinterest, MIT and NASA to create intranets, integrated marketing efforts, lead management systems, social media extensions and so. Much. More.
Nearly 73% of media companies, including Walt Disney, Time Inc., CBS and Viacom, all use Drupal to build their sites. All of the customization available to these companies is also available to you. That's the beauty of open source modules and themes.
It's hard enough to author interesting content, let alone get it up on a site in new or unique ways. That's why Drupal is so great. Its reliable performance, high-tech web security and an easy-enough CMS all add up to millions of websites that make millions of dollars.
Drupal sites are flexible and functional.
Why do ambitious enterprises, world-renowned nonprofits and all of America's Ivy League universities use Drupal to create their websites? It's the ever-expanding resource of modules and applications.
Every day, developers and corporations add new ways to share content, display information and interact with your visitors. This endless stream of features and updates make it impossible for Drupal websites to ever get stale.
Drupal sites use a first-rate CMS platform.
The newest iteration of Drupal offers an easier-to-use interface, plus hundreds of new and evolving platform modules and integrations that constantly grow the capabilities of every Drupal site.
Even small and mid-size companies and institutions can use Drupal 8 to build their site. The ease-of-use factor means that small teams (where people have to wear a lot of hats) can produce and upload compelling content without resorting to a developer or third-party.
Drupal sites are a smart choice for multi-national orgs.
Drupal is a media solution geared towards organizations looking to create content-heavy sites. If you're a really big org, you have contributors around the globe.
Multilingual capabilities for both front-of-site and development side make Drupal the ideal option for multi-national audiences, developers and content managers. Stored in a central location, edits and uploads to your site can happen simultaneously from any number of editors.